BH Trials
New external camera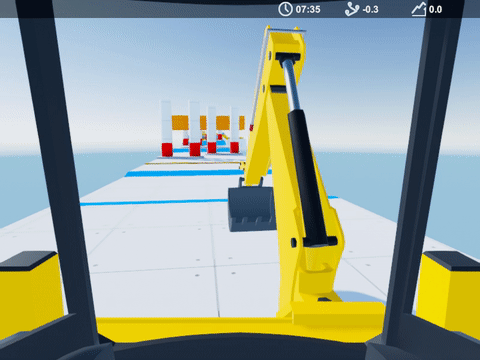 A new free external camera which you can rotate around the backhoe: simply select the camera by using the tab key on the keyboard or the pad´s A button, then rotate it with the cursor keys, or the d-pad.
Backhoe recovery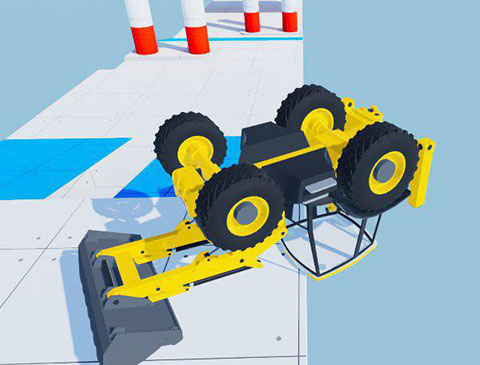 If you accidentally overturn the vehicle and can't put it back on track, not all is lost: You can now go back to the last checkpoint by using the backspace on the keyboard, or the pad's Y button.
Small fixes and improvements
Several users reported feeling confused about the controls' vertical mapping. The default configuration follows the controls of a real backhoe, but you can now invert the joystick's vertical direction, via the options menu.
Fixed a problem with language detection. If the language of your system is not supported by the game, it will now default to English. Currently supported languages are: English, Spanish, French, Portuguese, German, Russian, Korean, and simplified Chinese.
The course can be finished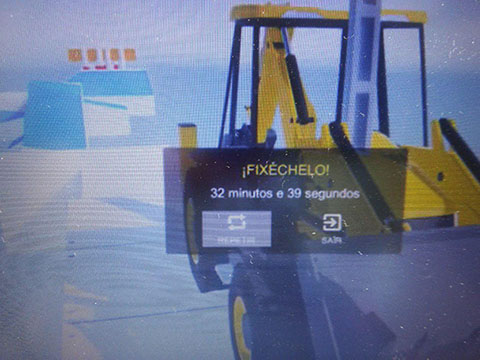 This is a screenshot sent by a dedicated player who finished the prototype course in 32 minutes and 39 seconds. Despite rumors of the contrary, the course can indeed be finished. Have you reached the finish line yet?
Files
bh-trials-windows.zip
39 MB