Synthmulator
A downloadable synthesizer simulator for Windows
Synthmulator is a virtual world simulator (aka video game) where you are alone in a room with the PROTO-1, a modular synthesizer setup, and a bunch of cables. It is not a sound desing tool, but you might be able to design sounds with it; approach it as a toy.
The PROTO-1
The PROTO-1 is an modular synthesizer based on the eurorack system using a case with 2 rows of 68HPs with the following modules:
2 VCOs (Voltage Controlled Oscillators) for audible frequencies.
2 LFOs (Low Frequency Oscillators) up to 20hz.
2 ADSR (Attack-Decay-Sustain-Release) envelope generators.
2 resonant filters with high and low pass outputs
2 2-channel splitters
A speaker
An 8 step sequencer
An oscilloscope
A 3-channel VCA (Voltage Controlled Attenuator)
2 4-channel mixers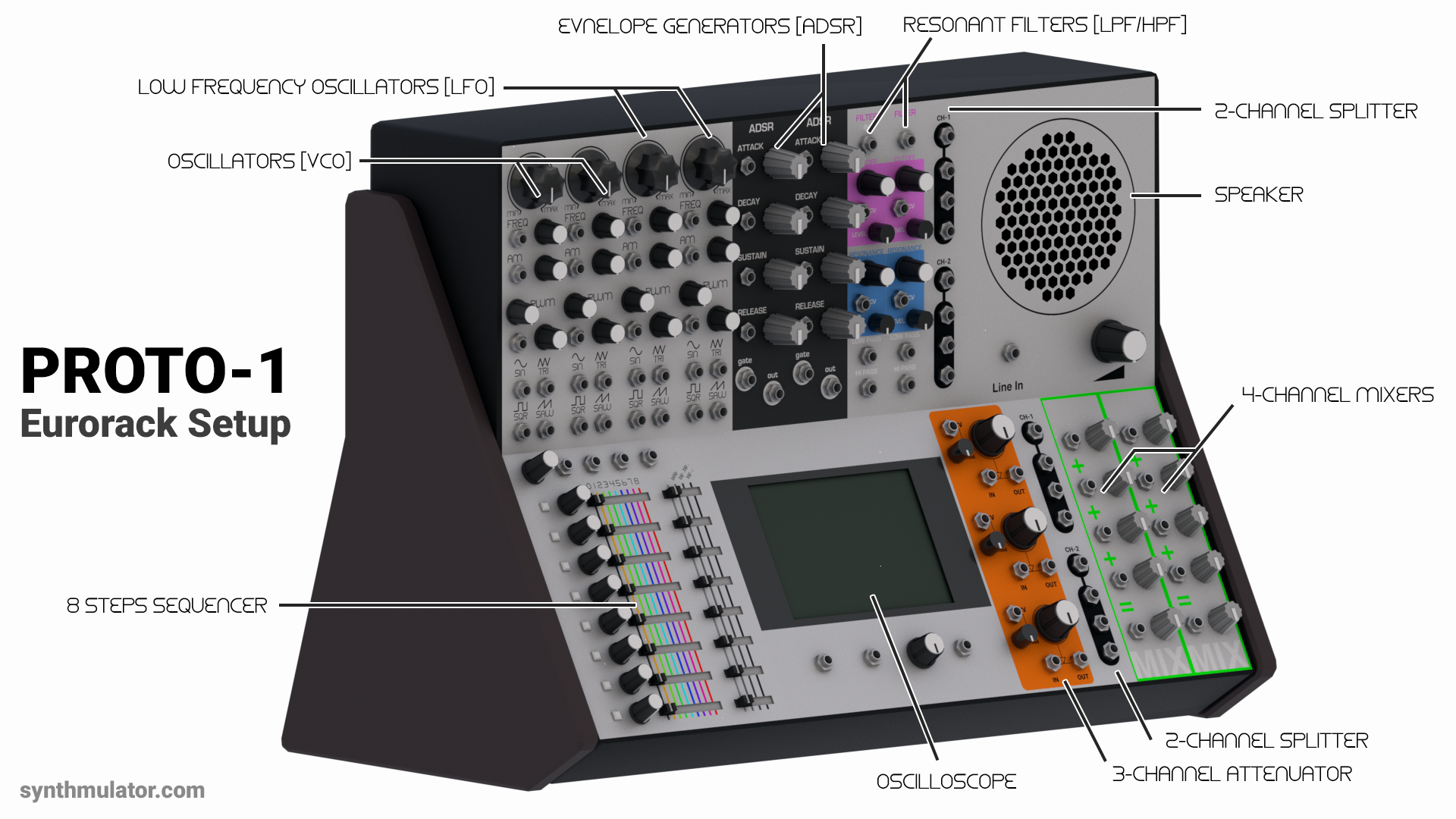 In the press
It's a great way to get acquainted with the versatile and essential instrument.
DJ Mag
The concept is simple but brilliant.
Electronic Beats
Synthmulator is pretty cool. It looks great, works great even though the cables do get in the way – but that's a realistic simulation for you.
GearNews.com
Sehr spaßig. Aber sicherlich auch ein tolles Tool, um Anfängern oder angehenden Einsteigern die Welt der Modular-Systeme zu erklären.
GearNews.de
If you are writing about Synthmulator take a look to our press kit.
Download
Click download now to get access to the following files:
synthmulator-windows.zip
86 MB
Synthmulator_PROTO1_Documentation.pdf
3 MB